In a fit of "I haven't been able to dance for over a year and I'm so bored," I went on Etsy and searched for craft kits. I was looking for something I could do in the evenings, when I was tired and stupid, so it needed to be easy.
I found this:
And I thought that was pretty cute. Plus, I happen to have several pairs of socks with holes in the toes. I do darn them, but I was not going to pass up the chance to get a pattern with which I could make a cute fox out of a pair, AND a bonus pair of un-holey socks for me to wear.
So I bought the kit, wore the lovely red-orange-yellow striped socks, and made the pattern out of a pair of differently-striped socks that I didn't want to darn.
So here is my Arctic fox.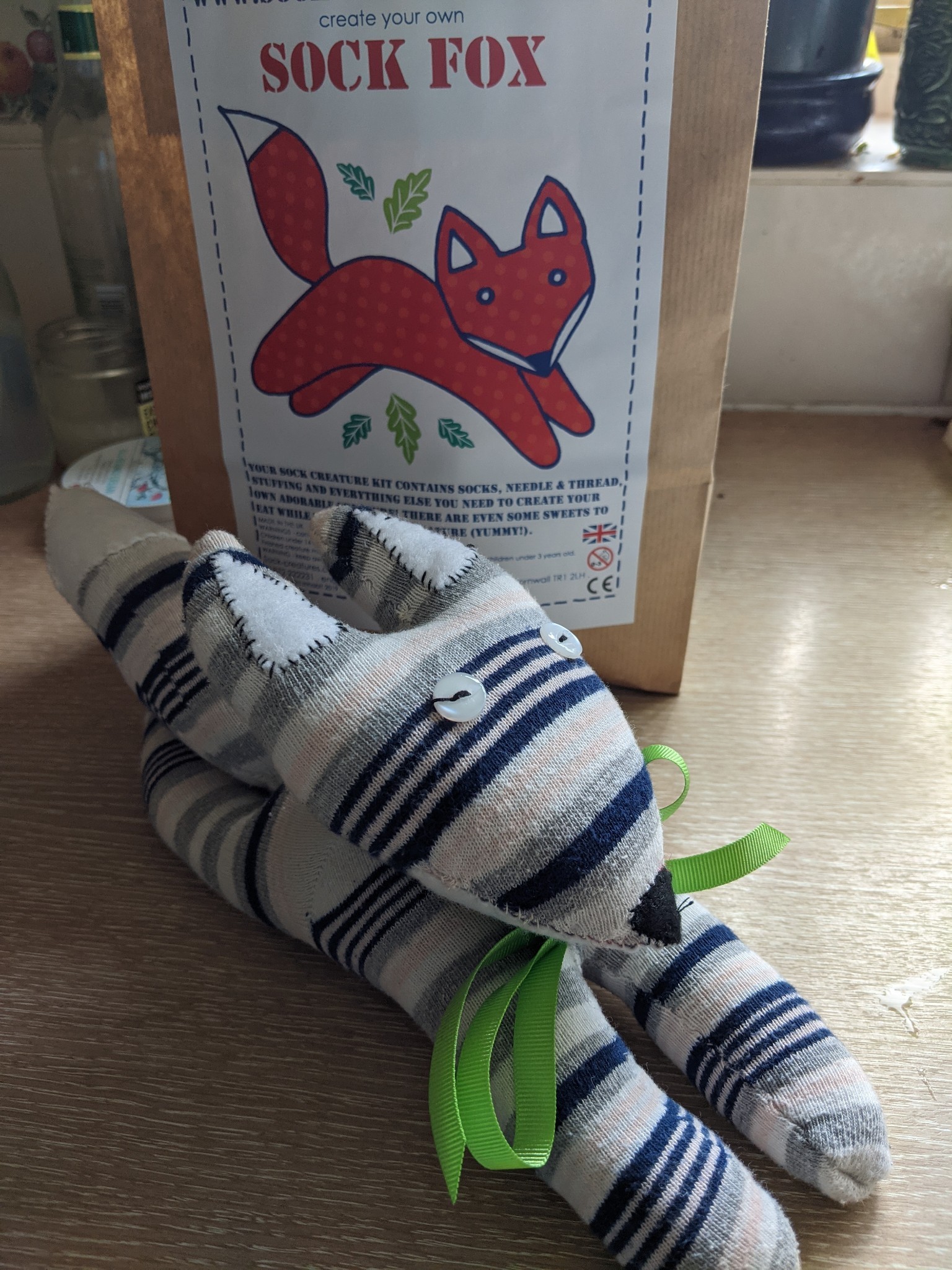 He needs a name, but naming is not one of my areas of expertise.