Release Day tomorrow
Well, I think I've done everything I can to prepare for the release of Seeing Red tomorrow. I've still got to write a Newsletter, reminding my list that it's out – but I can't really do that until tomorrow.
I've engaged Vibrant Promotions to do me a blog tour starting on the 18th and carrying on until the 24th. This is my first experience of using a marketing service to do for me what Riptide used to do. Will it work as well?
I'll be interested to find out.
I'm not really sure what I'm doing, tbh. But that's never stopped me before.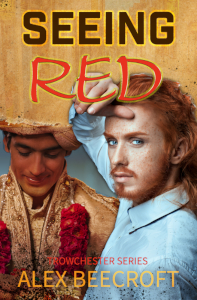 On an unrelated note, I've also joined the @sunbeam.city instance of mastodon, where I can talk about solarpunk and permaculture gardening all I like. Whether or not I end up being as inactive there as I am everywhere else remains to be seen. But if you're interested, you can find me here: