Here's to the plough-boys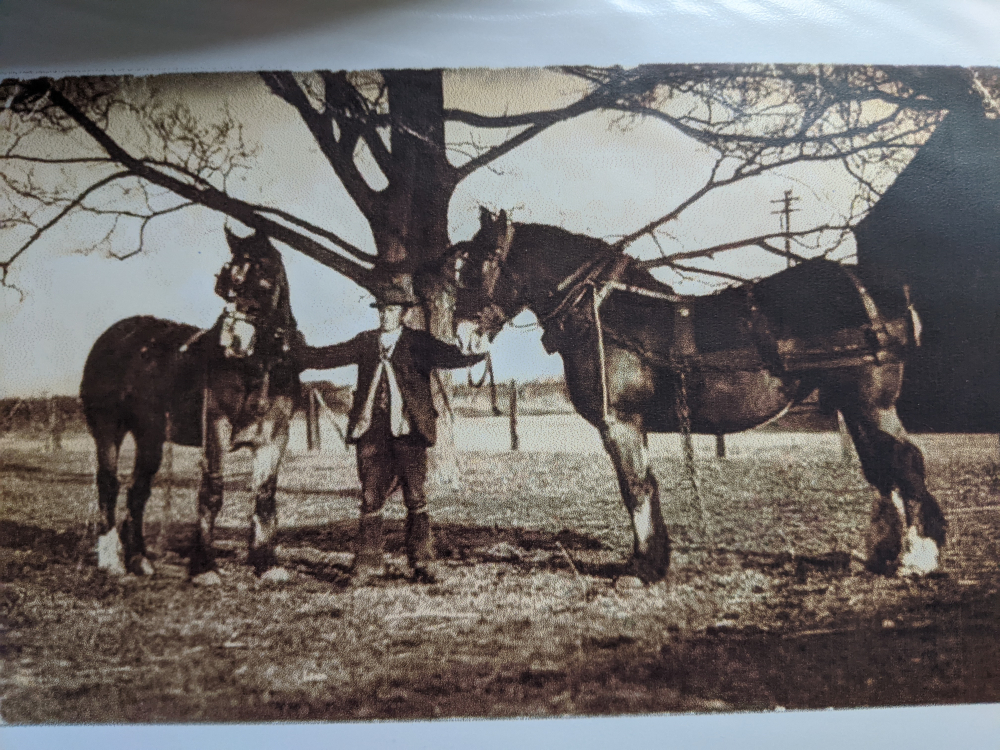 In honour of Plough Monday, a photo of my uncle George, my mother's brother, who was killed in WWII. (She was the baby of her family and I'm the baby of mine.) I don't know much about him, since my father disapproved of my mother telling me anything about my relatives-and I never met any of them-but I know the army sent her his cap-badge and she kept it in the kitchen drawer.
Plough Monday (today) is the first Monday after Epiphany, when the agricultural labourers would be expected to go back to work following the Christmas holidays. So naturally there had to be an extra day of holiday to bless the ploughs and for the plough-boys to morris dance in exchange for money/beer/food at the big houses.
(If they didn't recieve money/beer/food or a welcome, they would return in the night with their ploughs and plough up the big houses' flower-gardens.)
Today is the first year in living memory that we haven't been able to dance on Plough Monday, since this time last year the Corona was only a distant rumour and we danced as usual.
I think it's funny/odd/reassuring that uncle George could join the Mepal Morris dancers without changing his outfit one bit. I like to think he'd approve. I'm almost certain he'd feel right at home.