About Alex Beecroft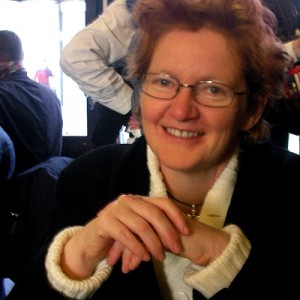 I was born in Northern Ireland during the Troubles and grew up in the wild countryside of the English Peak District. I studied English and Philosophy before accepting employment with the Crown Court where I worked for a number of years. Now a full time author, I live with my husband and two children in a little village near Cambridge and try to avoid being mistaken for a tourist.
Asexual, agender and mother of a transgender son, I still feel like my place in the LGBT community is perhaps peripheral. But it's very important to me nevertheless.
I'm only intermittently present in the real world. I have lead a Saxon shield wall into battle, I can be found most weekends practicing an eight hundred year old form of English folk dance, and recently I've been getting into Steampunk, with a character who's a cross between Evie from The Mummy and Indiana Jones.
I write queer romance – that is, my main characters are typically gay, bisexual, transgender, pansexual or asexual men. Best known for historicals, I also write Fantasy/SF and contemporary romance, all of which tends to be on the sweeter side of the heat spectrum.
You can find me at:
My own website – https://alexbeecroft.com
Facebook Page – https://www.facebook.com/AlexBeecroftAuthor/
Twitter – https://twitter.com/Alex_Beecroft
But I have to admit that I'm not good at keeping up with any of these social media things. The only place I really make sure to update is my newsletter. If you fancied joining that, there is a book of all my short stories available exclusively for newsletter subscribers, which you can get here – NEWSLETTER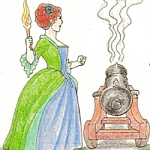 ~
I suspect that what unites my love for historical fiction with my love for fantasy and science fiction is a keen desire to escape into a different world from our own, once in a while. The worlds of historical and fantasy fiction may not be perfect, but they are strange and wondrous – it's refreshing to be able to leave the mundane behind. When you come back, hopefully you realize that our world too is quite bizarre, and can enjoy it more for the holiday.
Speaking of bizarre – I'm a keen morris dancer and musician with Sutton Masque and Coton Morris, having learned to play the pennywhistle in 2011. I'm also a member of the Regia Anglorum reenactment society, which portrays British history between 950-1080 AD. As a result of which, when the zombie apocalypse comes, I'll be well placed to hole up on an island, make my own food, clothes, fire, shelter and entertainment, and defend myself with axe, spear and bow.
~*~*~*~