The Reluctant Berserker
I was absolutely charmed by Reluctant Berserker. It's the sweetest love story full of violence and murder that you'll ever read. – KJ Charles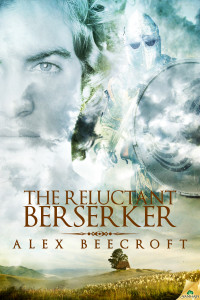 "The Reluctant Berserker"
– A novel set in Saxon times, in which Leofgar the harper tries to prove he is a real man, and Wulfstan the warrior tries to conceal the fact that he isn't.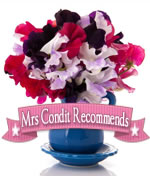 Pre-release review by Feliz at Mrs Condit and Friends:
This book had me biting my nails with tension during action and fighting scenes, it had me smile in fondness at tender moments, curse characters and cheer others on, it had me laughing with joy at the sheer beauty of its language, and I closed it with a wistfully happy smile. All I ever wish for in my reading, and I can't commend it highly enough.
One of Kazza K's Books of the Year 2014 for On Top Down Under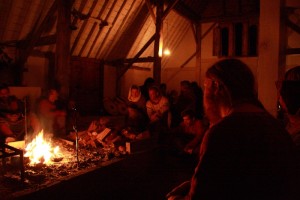 Blurb:
"Manhood is about more than who's on top. "
Wulfstan, a noble and fearsome Saxon warrior, has spent most of his life hiding the fact that he would love to be cherished by someone stronger than himself. Not some slight, beautiful nobody of a harper who pushes him up against a wall and kisses him.
In the aftermath, Wulfstan isn't sure what he regrets most–that he only punched the churl in the face, or that he really wanted to give in.
Leofgar is determined to prove he's as much of a man as any Saxon. But now he's got a bigger problem than a bloody nose. The lord who's given him shelter from the killing cold is eyeing him like a wolf eyes a wounded hare.
When Wulfstan accidentally kills a friend who is about to blurt his secret, he flees in panic and meets Leofgar, who is on the run from his lord's lust. Together, pursued by a mother's curse, they battle guilt, outlaws, and the powers of the underworld, armed only with music and love that must overcome murderous shame to survive.
Warning: Contains accurate depictions of Vikings, Dark Ages magic, kickass musicians, trope subversions and men who don't know their place.