Porthkennack series
Welcome to Porthkennack, a charming Cornish seaside town with a long and sometimes sinister history. Legend says King Arthur's Black Knight built the fort on the headland here, and it's a certainty that the town was founded on the proceeds of smuggling, piracy on the high seas, and the deliberate wrecking of cargo ships on the rocky shore. Nowadays it draws in the tourists with sunshine and surfing, but locals know that the ghosts of its Gothic past are never far below the surface.
This collaborative story world is brought to you by five award-winning, best-selling British LGBTQ romance authors: Alex Beecroft, Joanna Chambers, Charlie Cochrane, Garrett Leigh, and JL Merrow. Follow Porthkennack and its inhabitants through the centuries and through the full rainbow spectrum with historical and contemporary stand-alone titles.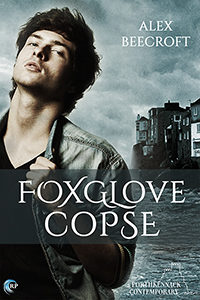 After a massive anxiety attack, Sam Atkins left his high-powered job in the City and committed himself to life on the road in a small van. Six months in, he's running out of savings and coming to the conclusion that he might have to go home to his emotionally abusive family.
Needing time to think, he takes a walk through a copse by the Cornish roadside, only to stumble upon the body of a ritualistically killed sheep. As he's trying to work out what the symbols around the animal mean, the sheep's owner, Jennifer, and her nephew, Ruan Gwynn, come upon him.
Ruan is a kind-hearted young man with a large supportive clan, and since he and Sam feel almost instant attraction, he doesn't want to believe Sam is a sheep-killing cultist. In fact, the moment he lays eyes on Sam's miserable solitary life, he wants to rescue the man. But as the killings escalate, he and Sam need to stop whoever is actually to blame before they can concentrate on saving each other.
~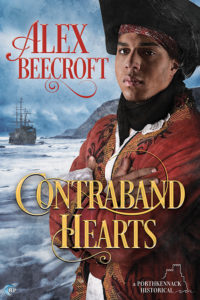 His future depends on bringing the smuggler to justice. His heart demands to join him.
Customs officer Peregrine Dean is sent by his patron to investigate rumors of corruption in the Porthkennack customs house. There he is tasked by the local magistrate to bring down the villainous Tomas Quick, a smuggler with fingers in every pie in town. Fired with zeal and ambition, and struck to the core by his first glimpse of Tomas, Perry determines to stop at nothing until he has succeeded.
Tomas Quick is an honest thief — a criminal regarded by the town as their local Robin Hood. He's also an arrogant man who relishes the challenge posed by someone as determined and intelligent as Perry. Both of them come to enjoy their cat-and-mouse rivalry a little too much.
But the eighteenth century is a perilous time for someone like Perry: a black man in England. Two have already disappeared from the wrecks of ships. Tomas and Perry must forsake their competition and learn to trust each other if they are to rescue them, or Perry may become the third victim.
One of Publishers Weekly's five Best Summer Romances of 2018
NOTE: All profits from the sale of this book are donated to the Trans Women of Color Collective.