Under the Hill duology
The fairies at the bottom of the garden are coming back – with an army.

It's the same old story, isn't it? There you are, trundling through the evening sky in your Lancaster bomber when reality's torn apart and you're abducted by elves. Typical. They'll be invading Britain next, the cheeky blighters.
In Ben's hour of need, for the cataclysmic battle to come and in the ardent hope that the Fairy Queen herself won't come back from Elfland and start testing her dragon on people, our hero turns to the only group eccentric and unemployed enough to answer the call: Chris Gatrell and his Paranormal Defence Agency.
They're brave, they're keen, they laugh at fear, they don't speak Elvish and they bring their own sandwiches. They're also the only offer he'll get…
Note: In ebook format, there is a box set version with the whole story for a price less than it would cost you to buy both parts individually. I recommend going for that if you've tried the excerpt and you're sure you'll like it.

See below for links to buy the complete story.
~
Under the Hill: Bomber's Moon

When Ben Chaudhry is attacked in his own home by elves, they disappear as quickly as they came. He reaches for the phone book, but what kind of exterminator gets rid of the Fae? Maybe the Paranormal Defense Agency will ride to his rescue.

Sadly, they turn out to be another rare breed: a bunch of UFO hunters led by Chris Gatrell, who—while distractingly hot—was forcibly retired from the RAF on grounds of insanity.

Shot down in WWII—and shot forward seventy years in time, stranded far from his wartime sweetheart—Chris has been a victim of the elves himself.  He fears they could destroy Ben's life as thoroughly as they destroyed his. While his team tries to determine what the elves want with Ben, Chris is more than willing to protect Ben with his body. He never bargained for his heart getting involved.

Just as they begin to think there's a chance to build a new life together, a ghostly voice from Chris's past warns that the danger is greater than they can imagine. And it may take more than a team of rank amateurs to keep Ben – and the world – out of the elf queen's snatching hands…
~
The first 50 pages are available to try before you buy in the Freebies section. Click below for Bomber's Moon, the full novel.
BUY NOW AT ALL OTHER RETAILERS
~
Under the Hill: Dogfighters

Kidnapped by the Faerie Queen, Ben is confronted with his own supernatural heritage, a royal family and a lover he doesn't remember. His first instinct is to turn his back on them all and get back to Earth. Compared to this, Chris and his wacky cohorts seem almost…normal.
Back on Earth, Chris Gatrell is having trouble convincing the police that he didn't do away with Ben and hide the body. Determined not to lose another sweetheart to the elves' treachery, he presses his motley crew of ghost hunters to steal a Mosquito bomber…and prays the ghosts of his WWII crew will carry them through the portal to Ben's rescue.

Meanwhile, Chris's elf-trapped WWII love, Geoff, has a dragon and he's not afraid to use it. If only he could be entirely sure which of the elf queens is the real enemy—the one whose army is poised to take back planet Earth for elf-kind.

In the cataclysmic battle to come, more than one lover—human and elf alike—may forced to make the ultimate sacrifice.
~
The first 50 pages are available to try before you buy in the Freebies section. Or just click below for Dogfighters, the full novel.
BUY NOW AT ALL OTHER RETAILERS
~
Alternatively, get the whole damn story in one volume for a reduced price!
BUY NOW AT ALL OTHER RETAILERS
~
Wonderful reviews from Publisher's Weekly:
Five Star Plus review from Jessewave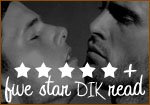 and a lovely one from Talking Two Lips
This book is a MUST READ for fantasy fans, and even if you're not a fantasy fan, I urge you to get it anyway. You won't be disappointed.
Under the Hill is voted Best SF/F novel 2013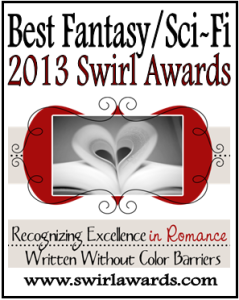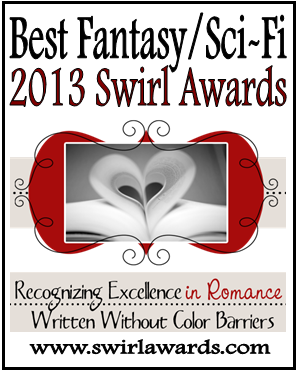 ~