Samhain Publishing to close on the 28th
So, in an email that went out to Samhain authors this morning we were asked to keep this confidential, but as it's already out in the public here on The Digital Reader I think that part of it is moot.
Samhain has just announced that they will in fact finally be closing on 28th of February (ie in 18 days time.)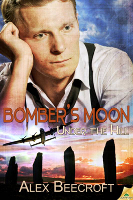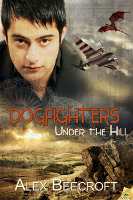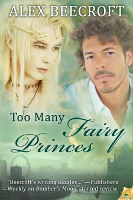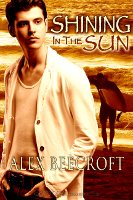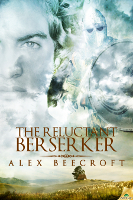 If you're a Samhain reader who's been storing their books in Samhain's cloud, this would be the time to download them to your own hard storage so that you don't lose them the way readers lost books they bought with All Romance Ebooks.
Authors are getting their rights back once the closure has happened, and I intend to reformat my books and self-publish them as soon as I can. But as you know, I'm still recovering from an operation and I have a deadline for a new manuscript which I intend to turn in first, so it may be some time before I can get around to re-launching my backlist in print.
(Ebooks may be faster, depending on availability of cover art. I'm looking into buying some of my covers back from them. All the haggling with the artist that went on to make the cover of The Reluctant Berserker as authentic as possible was in my view 100% worth it, and if I can possibly keep that one I will. It's gorgeous. But otherwise, making new cover art is quite fun, though laborious.)
If there's a book of mine you haven't already bought, but were idly thinking of getting on some future day when you felt like it, let me know and I'll prioritize my re-release list to get to those ones first. But if I can beg a favour, I would ask you to hold on a little longer and get them from me, rather than buying them from Samhain now. On a callously monetary basis, I will recieve much more of the royalties if you buy from me than if you buy from them – and you will probably get the book cheaper too.
My royalties from Samhain halved during this last year, so I am quite pleased at the prospect of having my rights back from them, but I'm still sad about this. They were an excellent publisher while it lasted – which is why they have so much of my backlist. There was a time when, in my view, they were the best m/m publisher out there. The genre will be poorer without them.
It does seem to me that the m/m publishing boom has finally burst. This may yet have its good side, in that the people who leaped on the bandwagon because m/m seemed like the place to get easy sales will find somewhere else to go, and we'll be left with the people for whom it actually has meaning. I think that's been quietly self-selecting inside the genre for a long time anyway.
tl/dr
Download your Samhain books to your own storage now. They'll be gone on the 28th.