Blue Steel Chain a bestseller
Ooh, this is a first 🙂 How nice to have a message saying that Blue Steel Chain is an All Romance Ebook bestseller and to be given an icon to prove it.

Blue Steel Chain (Trowchester Blues Series) by Alex Beecroft
At sixteen, Aidan Swift was swept off his feet by a rich older man who promised to take care of him for the rest of his life. But eight years later, his sugar daddy has turned from a prince into a beast. Trapped and terrified, Aidan snatches an hour's respite at the Trowchester Museum.
Local archaeologist James Summers is in a failing long distance relationship with a rock star, and Aidan—nervous, bruised, and clearly in need of a champion—brings out all his white knight tendencies. When everything falls apart for Aidan, James saves him from certain death . . . and discovers a skeleton of another boy who wasn't so lucky.
As Aidan recovers, James falls desperately in love. But though Aidan acts like an adoring boyfriend, he doesn't seem to feel any sexual attraction at all. Meanwhile there are two angry exes on the horizon, one coming after them with the press and the other with a butcher's knife. To be together, Aidan and James must conquer death, sex, and everyone's preconceptions about the right way to love—even their own.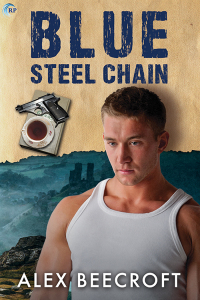 I did not expect that from a book with an asexual main character! Thank you to everyone who's buying it 🙂