Too Many Fairy Princes Approach
Or at least, the publication day of Too Many Fairy Princes approaches, but I liked the grammar of the title better.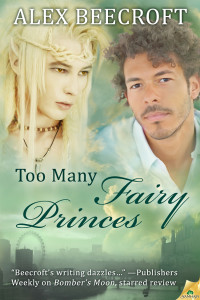 I have a lovely early review from Publisher's Weekly, calling it an "effervescently charming fantasy romance"
http://www.publishersweekly.com/978-1-61921-742-3
but due to the whole 'being ill since June' thing I have not managed to arrange any kind of blog tour. How would anyone out there feel about me doing a guest spot on your blog? I'm really not getting the hang of this marketing and promotion thing, and I desperately need help.
Reciprocal spot on mine guaranteed whenever you like, of course!