I aten't dead
I am slightly ashamed that I only seem to blog when I've got something to sell. That's going to change. But I'd be even more ashamed if I didn't support my publishers when they're doing something which is good for them, and for me, and for anyone who wants to buy bargain books.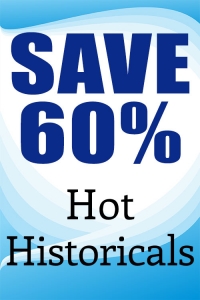 So, Riptide have revamped their site and are currently offering a Site Launch Sale Bundle: Hot Historicals (http://www.riptidepublishing.com/titles/collections/hot-historicals) which is on sale at 60% off for one week only–sale ends 8/12.
It includes
And is available for 60% off normal retail price. Which is well worth while starting blogging again for 🙂
Seriously – I think my slump is finally coming to an end, and I hope to pick up the Write On posts and more normal blogging habits soon. I'll probably wind up to it this month and do it properly from September.