Plot Plan Pain
Writers hate writing synopses, am I right? I think I am. So now imagine my plight – I have four of the damn things to write at once.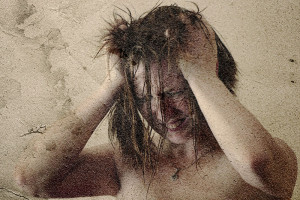 I suppose, technically, that only one of them is a synopsis and the others are plot plans, but that's not making things better.
The situation is that The Glass Floor is finished and ready to be sent out to publishers, but Fantasy publishers are notoriously not fond of stand alone novels. They typically want trilogies. Therefore I need to write a synopsis for The Glass Floor (done) and also a synopsis for two other novels after it, (tentatively called The Gate of Ice and The Lightning Isle) which I have not yet actually written.
Then – because there will inevitably be a long delay while The Glass Floor and its planned sequels are shopped around – I need to start writing something completely different. (Currently being called Storm Seed.) So I need to think up a plot plan for that too.
On the one hand this will be great – I'll have ready made plot plans for those novels for when I start writing them. On the other hand, argh, thinking up the entire plot of a book before I start writing it is the hardest bit. To have to do it three times in a row with no actual writing in between is frying my brain.