Delights of Thrift
I do enjoy a good bargain, and having an e-reader has introduced me to the delight that is free books. You go on Amazon, put 'free books in the kindle book store' into the search box and get inundated by stuff to read.
Ever wanted to read Les Miserables, but not quite enough to pay for it? You can get it free here.
I'm sure everyone's already read all the Sherlock Holmes stories, but how nice to be able to have them in one volume to go in your pocket.
I thought Stress Proof Your Life sounded like a good idea, but within the first five pages it had made me feel even more stressed by telling me to 'think what you'll look like in five years time if you don't do any exercise.' Eeep! I don't need any self-help books to make me feel more of a failure. So I can't really recommend this one.
You can get Wuthering Heights but I'm not sure why you'd want to.
But I spent most of Saturday morning reading The Secret Garden anew – one of those books I remembered enjoying in childhood which I haven't read since – and discovering that it's probably more magical now than it was when I read it first.
There doesn't seem to be any free m/m romance, and I don't read m/f romance (with the exception of Jane Austen). So I also downloaded a load of mysteries and SF/F by authors unknown to me. I've started The Soulkeepers which is a really nicely written fantasy with a Chinese hero and an Indian heroine, but … is it me or are all fantasies these days set in American high schools? Maybe it's just that I've had a run of them recently, but I feel as though I can't bear another one even if this one is a so-far highly superior version of the form.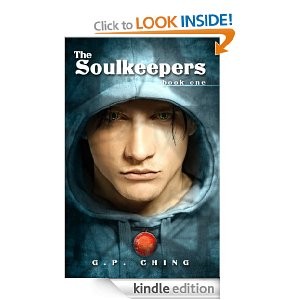 Heh – look at me complaining about a good book I got to read for free. It's just that there are so many books out there, it encourages a reader (this reader, anyway) to be ridiculously picky.