Delighted to announce
that Riptide Publishing have accepted "Blessed Isle" for republishing as a stand alone novella. It's going to get an editorial sprucing up from the amazing Sarah Franz, a new cover, and come out in time for the new year. Hurray!
I've spent most of today (well, the part not spent on the second draft of Too Many Fairy Princes) updating my website with the new information. And it's just occurred to me that I still need to change my LJ and Blog sidebars to match. It's surprising how much non-writing this writing life involves.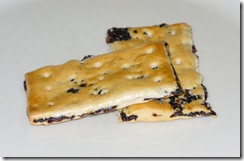 I've always been very sceptical about the idea that a blog helps sell your books, but I've now had it proved beyond a doubt. When editing a scene in which the Queen offers Dave a nice cup of tea and some Garibaldi biscuits, checking the spelling of Garibaldi biscuits lead me to this wonderful place:
http://www.nicecupofteaandasitdown.com/
Having spent far too much time since reading every article, I'm definitely getting the book.
I'm still not quite so convinced about the 'If you read my non-fictional blog, you will of course want to read my fiction too' correlation. If I enjoy your non-fictional blog, surely it's only logical that I'll want to read your non-fiction? Bounding from 'wow, great writing tips' to 'I must buy your steampunk fetish mystery' is one giant leap too much for me.
I had intended to say some stuff about Authorial Voice again, but then it got late and I forgot what I meant to say. It was probably just something on the lines of 'stop overthinking things and write,' anyway. So, not helpful.