What do I write next?
The summer holidays are almost over, hurray! They won't actually be over until Eldest goes off to university on the 16th of September, but the end is in sight.
I've managed to get my weight back into the target zone of 10st 10lb – 10st 4lb (10 and a half stone plus or minus 3lb.) After a week in Cornwall eating whatever the hell I liked – crisps, pizza, ice-cream, cream teas, bombay mix, pasties etc – and several days at airshows eating donuts, and an anniversary dinner eating chocolate chip cookie dough, this didn't take quite as much doing as I had feared. At 10st 9lb, I'm a bit on the heavy side of that range, though – going to lose a bit more just to have a bigger margin for error in future.
I'm still, after two years of Slimming World, chuffed and impressed at the level of control it gives you over your weight. Decide to put on half a stone over the summer holidays? No problem – I know that I can take it straight off again. (Though, as a rule of thumb, the weight takes three times as long to lose as it takes to gain.) It's the first time in my life that I've felt that I was in control of my body, rather than the other way around.
Onto the writing part of this post: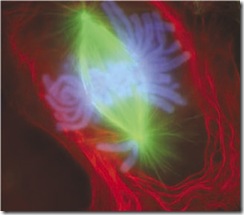 I have yet to start on the second draft of EPQ, but if I start on it today I should be able to get it done by the 16th.
What do you think of "Too Many Fairy Princes… and Dave," as a title? I want something that immediately says 'fun fluff' and does not lead you to believe that this book contains deep reflections on the meaning of life.
After which, I turn my mind towards what I'm going to do next. The Glass Floor has suddenly undergone mitosis, and is continuing to evolve into greater complexity as we speak. Which is great, but means I need to do lots of research. It is also a vampire story, despite the fact that my agent tells me that vampire stories are really hard to sell at the moment due to overTwilightification of the market.
So – given that The Glass Floor has gone back to the drawing board, I could just as easily start something completely different. I have an idea for another Age of Sail story with a twist. I can't decide which one to go for. Help me Obi-Wan Kenobi! What do you think?
a) Vampire historical
b) Age of Sail Fantasy
c) Something else (Please give details below.)
You can tell I've been helping Youngest with homework recently, can't you?