About Alex Beecroft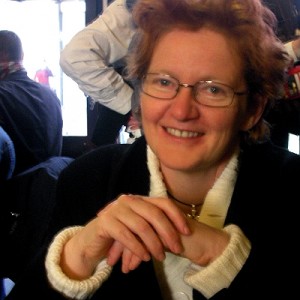 Some kind person has made me an Alex Beecroft Wikipedia Page! Thank you so much, whoever you are, and I hope you don't mind if I quote your bio of me, which is considerably more to the point than the one I wrote myself.
Alex Beecroft is an English author best known for historical fiction, notably Age of Sail, featuring gay characters and romantic storylines. Her novels and shorter works include paranormal, fantasy, and contemporary fiction.
Beecroft won Linden Bay Romance's (now Samhain Publishing) Starlight Writing Competition in 2007 with her first novel, Captain's Surrender, making it her first published book. On the subject of writing gay romance, Beecroft has appeared in the Charleston City Paper, LA Weekly, the New Haven Advocate, the Baltimore City Paper, and The Other Paper.
She is represented by Louise Fury of the L. Perkins Literary Agency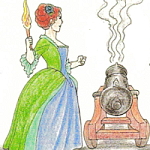 Alex Beecroft was born in Northern Ireland during the Troubles and grew up in the wild countryside of the English Peak District. She studied English and Philosophy before accepting employment with the Crown Court where she worked for a number of years.Now a stay-at-home mum and full time author, Alex lives with her husband and two children in a little village near Cambridge and tries to avoid being mistaken for a tourist.
Alex is only intermittently present in the real world.She has lead a Saxon shield wall into battle, toiled as a Georgian kitchen maid, and recently taken up an 800 year old form of English folk dance, but she still hasn't learned to operate a mobile phone.
~
I grew up on a diet of Science Fiction and Fantasy novels, at a time when everyone felt those things were not for girls. I firmly believe that you should read (and do, and be) whatever the hell you like so long as it isn't harming others, and if that does make you something of a misfit, in my opinion society needs its outcasts and outsiders to keep it from fossilizing altogether.
I suspect that what unites my love for historical fiction with my love for fantasy fiction is a keen desire to escape into a different world from our own, once in a while. The worlds of historical and fantasy fiction may not be perfect, but they are strange and wondrous – it's refreshing to be able to leave the mundane behind. When you come back, hopefully you realize that our world too is quite bizarre, and can enjoy it more for the holiday.
Speaking of bizarre – I'm a keen morris dancer with the Ely and Littleport Riot womens' border morris side, and I'm also a musician for the Coton Morris Men, having learned to play the pennywhistle in 2011. I'm also a member of the Regia Anglorum reenactment society, which portrays British history between 950-1080 AD, and a currently lapsed but possibly rejoining member of the 18th Century reenactment society the Mannered Mob. As a result of which, when the zombie apocalypse comes, I'll be well placed to hole up on an island, make my own food, clothes, fire, shelter and entertainment, and defend myself with axe, spear and bow.
~*~*~*~
You may be wondering "why is a straight woman writing gay romance?"  In my case I write m/m romance because those have been the stories that have come into my head since I started writing at age 11.  I feel I'm hardwired to write fiction with gay characters – it's part of who I am.  However, if you're interested in a more thorough debate on why women in general write m/m romance, there is a good starting point for your research here at my livejournal:
Why do women write m/m fiction?