Welcome
"Who alive can say,
'Thou art no Poet may'st not tell thy dreams?'
Since every man whose soul is not a clod,
Hath visions, and would speak, if he had loved
And been well nurtured in his mother tongue."
Keats, "Fall of Hyperion"
Welcome to my site! If you're a fan of queer Romance, Historical fiction, Fantasy fiction or some combination of all three, this is the place for you. I have forbidden love in the Age of Sail, gothic goings on in the haunted mansions of Georgian England, WW2 airmen defending the world from the Queen of Faerie, Saxon bards and warriors, exiled elf princes and lots more to come… I love a good strong plot in an exotic setting, with characters you can admire, and a happy ending.
If you make a venn diagram of genres, including historical, fantasy, gay romance and mystery, I occupy the space in the middle where they overlap.
Want to find me in more social places? I'm on twitter as @Alex_Beecroft, Tumblr at Itsthebeecroft or Facebook at Alex Beecroft. Though, fair warning – I scarcely ever check Facebook. If you want me to hear you when you talk I'd advise using Twitter, Tumblr or the contact form/comments at this site.

Available for Pre-order
The Trowchester Series, a new contemporary series set in the fictional little-England city of Trowchester. Like Glastonbury, Trowchester has the kind of history that attracts people looking for miracles. Sometimes they find them too.
Publisher's Weekly review of Trowchester Blues
 Newest Release
Out Now
It's a book you won't want to put down and one you will happily pick up again and again while waiting for the next in the series.  It's one of my highly recommended reads!

 Awards
False Colors is named among the top 100 gay books of the 21st Century
Under the Hill is voted Best SF/F novel 2013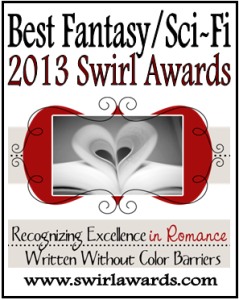 His Heart's Obsession is voted Best GBLT Historical of 2012


Book Trailers