Welcome
Welcome to my site! If you're a fan of queer Romance, Historical fiction, Fantasy fiction or some combination of all three, this is the place for you. I love a good strong plot in an exotic setting, with characters you can admire, and a happy ending.
If you make a venn diagram of genres, including historical, fantasy, SF, gay romance and mystery, I occupy the space in the middle where they overlap.
Want to find me in more social places? I'm on twitter as @Alex_Beecroft, Tumblr at Itsthebeecroft or Facebook at Alex Beecroft. Though, fair warning – I scarcely ever check Facebook. If you want me to hear you when you talk I'd advise using Twitter, Tumblr or the contact form/comments at this site.

Newest releases
The Trowchester Series, a new contemporary series set in the fictional little-England city of Trowchester. Like Glastonbury, Trowchester has the kind of history that attracts people looking for miracles. Sometimes they find them too.
"Finn's belief that "if the heart is going to err… It's surely always best to err on the side of love" underlies an entertaining, emotionally satisfying mix of intrigue, mourning, adventure, comedy, and romance." – Publishers Weekly review of Trowchester Blues
Beecroft's very English contemporary romance, a standalone linked with Trowchester Blues, is note perfect from start to finish. Publisher's Weekly starred review of Blue Eyed Stranger
Blue Steel Chain will challenge your perceptions of love and romance, it will make you rethink your definitions of love and long term happiness.  And it makes me yearn for more of this remarkable village, its incrediblely human and addicting inhabitants, and the stories they still have to tell. – Melanie M for Scattered Thoughts and Rogue Words, review of Blue Steel Chain

 Awards
False Colors is named among the top 100 gay books of the 21st Century
Under the Hill is voted Best SF/F novel 2013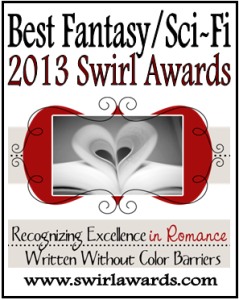 His Heart's Obsession is voted Best GBLT Historical of 2012